"Entrepreneurs bring new forms of imagination and approaches, rapid iteration, and a willingness to think big. Investors seem to be taking note of both the broader opportunity and the role startups play."
Please tell us a little bit about your current role and responsibilities at AWS. How did you arrive at AWS?
I lead a global organization that works with startups to help make them successful, both in their journey building on AWS as well as any other aspect we can support. We are startup obsessed. I mean, we truly have the best customers ever. Many of our team are actually former founders or investors, or people who used to work at top tier accelerators or built and launched startup products.
Our team gets great joy out of supporting people who are reinventing and imagining all that is possible. But that journey is hard and often scary. Your highs are high, but your lows are low. Our group knows what startups need because we've actually been in their shoes, so we do all we can to make more of the good days happen. That's what brought me here after more than 25 years in the startup world. I get to work with some of the most empathetic and driven folks who love startups in a company with the breadth, depth, and resources to really move the needle for them. I'm hard pressed to think of a better role to have.
How did you stay on top of your game during the peak of the COVID-19 pandemic? What key lessons did you learn from these months working from home or in hybrid? Any key points you would like to share with our young readers and technologists?
When offices closed and we lost the spontaneity that comes with face-to-face conversations, it was a huge adjustment for everyone. I don't know if anyone really felt on top of their game. I think we just needed to make sure we were all doing right by everyone. This new paradigm forced us to get out of our comfort zones and connect with people in new ways, and I think that can be a positive development moving forward. One other thing I came to learn is that, online, what we talk about is schedules. You come to a call with an agenda and purpose, and that can feel more efficient and productive. But over the longer arc, we've lost some of the more spontaneous collaboration and ideation that happens when you bump into one another, or you're in a room together riffing. Going forward, we need to recognize that there are many different kinds of communication, and we provide the opportunity for each. One isn't better than the other.
Also Read: ITechnology Interview with Carl Leskinen, Co-Founder and Chief Executive Officer at Burt Intelligence
As a leading technologist in the technology startups industry, could you take us through the modern technology ecosystem for startups?
I can't underscore enough the profound effect that the cloud has had in shaping it. What used to cost millions of dollars and lots of expertise can now be accomplished by a few people, in a coffee shop, for pennies on the dollar. To me this means access, and access means diversity and creativity. A startup can go from idea to implementation much faster than they ever could before, even with a lot of trial and error along the way. I could go on about all the subsequent innovation that is accelerated as a result, but the bottom line is that today, you don't have to have a computer science degree, nor be born in a major global economic center, nor be one ethnicity or gender or race – or even age. That means a potential founder is anyone – anywhere in the world – who is clever, creative, thoughtful, and daring. Sign me up all day to find those people!
Which technologies have been leading the race for space, sustainability and other startups? How is cloud computing in general, as well AI and Deep Learning specifically, shaping the future of startups across industries in the US?
One of the best things about my job is meeting startups that are trying new approaches to problems and building amazing things in the cloud. I'll give you a few examples. S'More Date is using Amazon Rekognition to create a safer online dating community by reducing catfishing and filtering out harmful content. Boom is using high performance computing to design the first new commercial supersonic aircraft in decades. We're working with another startup called Hugging Face to bring Natural Language Processing (NLP) to the masses by helping customers create conversational chat bots without worrying about language barriers or having deep machine learning expertise. These are very different industries and use cases, and I could list dozens more. It goes to show the widespread impact startups are having on the world.
Also Read: ITechnology Interview with Bernardo Silva, MD at Deloitte
How does AWS identify and nurture new-age technology companies?
We start by giving them the broadest and deepest set of services to build anything they can imagine, across basically every use case or industry. We like to work alongside them and help wherever we can.
This has been true from the earliest days of AWS. We also have the most sophisticated understanding of what a startup needs at each particular phase. We've seen more of these journeys than any other cloud provider out there. That means we want our customers to have the right tool at the right time, and to spend as little as possible to get there. We also know that building a product is just one part of the startup journey, which is why we also work with them to find funding, accelerate product-market fit, get market insights, acquire customers, and develop new sales channels. We have a number of programs in place, and there are more on the way.
For early stage startups, Activate is probably the best known. It was introduced in 2013 and has since provided hundreds of thousands of startups with credits, training, and technical resources to get started in the cloud. In fact, we've distributed more than $2 billion in credits globally in the last two years alone. We also just announced a three-year, $30 million commitment to the AWS Impact Accelerator, a series of programs designed to help early stage startups led by Black, Latino, LGBTQIA+, and women founders succeed. Did I mention great ideas come from everyone?
For later stage startups that are ready for support on product development, go-to-market, and co-sell, we have the AWS Global Startup Program, which is part of the AWS Partner Network (APN). That program has more than doubled from 270 partners at launch two years ago to over 600 today, including startups like Sisense, Dremio, Cloudinary, and Zapier.
AWS Marketplace also helps startups scale by getting their solutions in front of millions of AWS customers. The key is really understanding where these companies are in their journey. We see our number one obligation as not wasting a startup's time, as that is their most precious resource. We protect it vigilantly on their behalf by providing the right program at the right time.
Could you please explain the strategy that distinguishes AWS's startup accelerator initiatives?
The unique team I mentioned earlier is a big part of the approach. We have an unmatched mix of startup knowledge and subject matter expertise, over a decade of experience serving startups around the world, which allows us to provide different kinds of support aligned to what they actually need in a particular industry or at a particular stage. That includes the accelerator programs we offer, typically lasting between four and ten weeks. In some cases, we look to fuel innovation in a specific area or industry, such as what we're doing with the AWS Space Accelerator and AWS Sustainable Cities Accelerator that both launched in March. In other cases, rather than a use case or vertical, we'll offer programs for startups in a specific country or region. The AWS EMEA Startup Loft Accelerator we introduced in November 2021 is a great example. So, it's not so much our strategy that sets us apart. It's our ability to offer – and then successfully execute – a number of different kinds of programs depending on what startups need.
Why do we suddenly see so much private funding coming into the space technology domain?
This is an incredibly exciting time to be in the space industry and technology domain as a whole. Across the global aerospace industry, we see organizations innovating rapidly and using cloud technology to help solve very complex challenges. The question is "why now?" I think with space innovation, it really is the next frontier. Over the last 5-10 years, startups have come along and introduced the art of the possible and new transformation for the enterprise. I think entrepreneurs are willing to take on more and more challenges, and space is a pretty hefty one. Entrepreneurs bring new forms of imagination and approaches, rapid iteration, and a willingness to think big. Investors seem to be taking note of both the broader opportunity and the role startups play.
Also Read: ITechnology Interview with Bodgan Odulinski, SVP of Product at SOLVE iQ
What is a startup that you are keenly following in the technology industry and why?
It's difficult to name just one. I will say I'm constantly inspired by healthcare and biotech startups who are working to make lives better and change the human condition.
BigHat is making it far easier to create advanced antibody and protein therapeutics.
Navina is an AI startup based in Israel that's turning millions of structured and unstructured patient records into clear, actionable diagnostic summaries for doctors.
Olive is taking on the challenge of changing how healthcare information is shared and deployed (creating what they call the "Internet of Healthcare"), so that doctors and other healthcare professionals can focus on helping patients instead of getting bogged down in administrative work.
I'm equally inspired by and hopeful about startups that are building solutions for a more sustainable future.
Carbon Lighthouse is on a mission to stop climate change by making it easy and profitable for building owners to cut carbon emissions caused by wasted energy.
Another example is CropX, which provides farmers with accurate soil condition data so they can preserve precious water resources.
Ultimately, I am just a big admirer of those who "Dare Greatly" (yes, I'm also a Brene Brown fan).
Tell me about your favorite technology-related podcast or event?
As a relatively new joiner to AWS, I was blown away by our re:Invent conference in Las Vegas late last year. I've been to hundreds of conferences over the years and re:Invent stands out as a customer-obsessed event. Plus, it was just great to see people face-to-face again. I also enjoy Techmeme, the a16z Podcast, STEM-talk, Masters of Scale, and How I Built This. Don't get me started on the rest of what I listen to – I'm honestly kind of a podcast junky.
Thank you, Katie! That was fun and we hope to see you back on itechnologyseries.com soon.
Katie Drucker is Director and Global Leader of Business Development for startups at Amazon Web Services (AWS). Her twenty-five year career has focused on all sides of technology innovation, from large enterprise to venture capital and early-stage startup development, including founding multiple companies. Katie's career has always put her at the edge of innovation from wireless communications, security, cloud-native infrastructure, and web-based services. Prior to joining AWS in 2021, Katie was Head of Business Development and Partnerships for Madrona Venture Group, and before that held roles as an investing partner at Trilogy, as well as executive and founder roles at multiple startups. Katie, a Seattle native, has served on the board of the National Association of Corporate Directors (Seattle Chapter) and the Seattle chapter of Summer Search. She is also a member of Women Corporate Directors.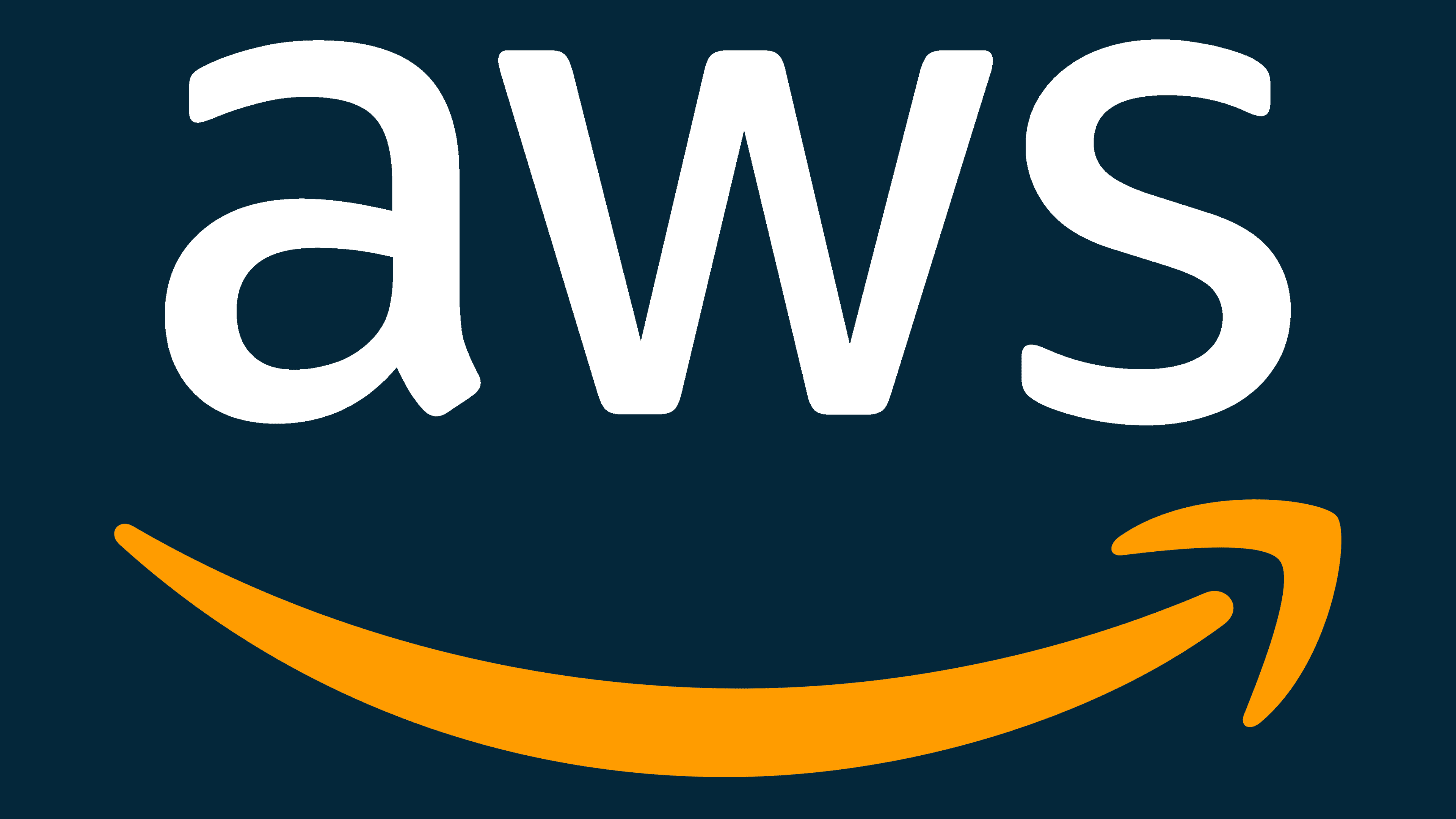 Amazon Web Services (AWS) is the world's most comprehensive and broadly adopted cloud platform, offering over 200 fully featured services from data centers globally. Millions of customers—including the fastest-growing startups, largest enterprises, and leading government agencies—are using AWS to lower costs, become more agile, and innovate faster.