"Digital Investments Need to Be Aligned With the Organization's Strategic Priorities, and Strategy Needs to Be Aware Of New Where-to-Play and How-to-Win Options Created by Digital."
Hi Rich, please tell us about your role and the team / technology you handle at Deloitte. How did you reach here?
I lead the US Monitor Deloitte strategy capability for Deloitte Consulting. Our practice has unique capabilities including corporate and competitive strategy, technology and AI strategy, and transformation strategy and design. We believe that our clients' technology and strategy needs are inextricably linked and have organized our practice capabilities to reflect this market reality. I've spent 20 years at Deloitte working in the consumer goods space across strategy, technology and transformation, so my personal experiences fit well with the practice that I have the privilege to lead.
How did your role evolve through the pandemic months? How did your previous experiences with technology management help you scale your efforts and meet unprecedented challenges?
My answer to this question is quite literally the topic of a forthcoming book I co-authored, The Transformation Myth. It's a book about using digital innovation to build capabilities – nimbleness, scalability, optionality and stability – that allow your enterprise to adapt through a capacity to change. The pandemic was an acute shock that required an unprecedented leadership response. It was also a learning lesson for how to lead in the face of more chronicand ongoing disruptions.

What is the most contemporary definition of Digital Transformation and how does it apply to a traditional IT Operations and Services company?

There isn't any single universally accepted definition of digital transformation. It can mean different things for different organizations. IT modernization, digitizing processes, modernizing operations and GTM, implementing digital business models—these are all ways our company leaders use the term. I like to say that digital transformation is about becoming a digital enterprise: an organization that uses data and technology to continuously evolve all aspects of its business models — what it offers, how it sells (interacts with its customers) and delivers, and how it operates.
Also Read: ITechnology Interview with Max Ciccotosto, Chief Product Officer at Impact
How do digital capabilities empower organizations to scale up, through challenges times such as COVID-19?

As our research showed, digitally mature companies have an edge over lower-maturity companies when it comes to agility, capacity to innovate, and crucially, resiliency. This resiliency piece is ultimately about businesses being able to scale up and drive forward new opportunities through their investment in and focus on digital capabilities.
The pandemic brought digital transformation to the forefront and showcased that those who accelerated their digital capabilities were capable of making years of progress in a matter of months, as well as empowering companies to bolster customer retention and acquisition efforts. As an example, digitally mature organizations can more quickly and easily do "micro innovations", which are tweaks to products, services and channels. These lower-risk, high-value innovations translate to further resiliency for a business, leading to even more digital capabilities and an ongoing competitive edge.
How do experiences with digital states of functional teams differ within an organization — how is marketing ahead of Finance and HR in this regard?

Marketing has been investing ahead of Finance and HR for years to engage customers through digital channels and analyze data from those channels for customer insights. The broad adoption of cloud-based CRM is a prime example. This commitment increased with the acceleration of digital transformation during the pandemic when digital engagement with customers became even more critical.
HR functions are racing to adopt digital too now in order to support remote work across the organization. DEI mandates are another key driver here as HR seeks to analyze the current state and track progress towards key DEI objectives.
What's the best strategy to embrace digital transformation? How do these fit into strategy planning of a market-focused company?

Digital and strategy need to inform each other, meaning digital investments need to be aligned with the organization's strategic priorities, and strategy needs to be aware of new where-to-play and how-to-win options created by digital. Planning for both strategy and digital transformation needs to be combined into an integrated process that occurs frequently to keep pace with changes in the marketplace.
Also Read: ITechnology Interview with Rohit Tandon, GM for ReadyAI and MD at Deloitte Consulting LLP
A: Tell us how the hiring trends in the digital industry would further evolve in the innovation sector?

We will continue to see very strong demand and intense competition over digital skills, including cloud, data science, and cyber. But beyond that we're seeing the increasing importance of having digital savvy workers even in non-technical roles. The report calls out this need in strategy organizations, where knowledge of the strategic opportunities afforded by digital technologies is increasingly crucial. The same will be true at all levels of organizations: digital savviness will be a necessity.
B: Which domains within AI ML and Automation are you most excited about?
All of them! Jokes aside, I'm most excited about AI, ML and Automation that is applied to new business models, new ways of creating value for customers, and new ways of competing – AI for business transformation.
Any advice for young professionals planning a career in digital industry?
Show up as a lifelong student and constantly pursue new learning curves. The most rewarding part of my career has been the opportunity to seek and tackle new, pioneering challenges over and over. Be curious and courageous in seeking those endeavors.
Also Read: ITechnology Interview with Dhruv Asher, SVP of Business Development and Product Alliances at UiPath
Tag a person from the industry whose answers you would like to see here:
Ben Stiller, my colleague that runs our AI & Data Strategy market offering.
Thank you, Rich! That was fun and we hope to see you back on itechnologyseries.com soon.
Rich is a Principal in Deloitte Consulting where he serves as the leader of Deloitte's US Strategy Offering, which spans advisory and implementation capabilities for architecting strategies for growth and value creation, configuring the business to win, and unlocking business value through the power of technology and digital innovation.
In his personal area of practice, Rich has significant experience in guiding clients through strategy-led transformation to achieve profitable growth. He routinely advises the boards, CEOs, and executive teams of Consumer Product companies on topics spanning growth, business model innovation, operating models, capability building, analytics, and technology adoption.
Rich is passionate about the relationship between brands, their retailer partners, and the consumer. He researches and has written studies on disruptive consumer, retail and technology trends and next generation capabilities required to win in a digital economy. He partners with the faculty at Northwestern University's Kellogg School of Management on research and routinely lectures at leading business schools.
Rich earned his undergraduate degree in engineering from Kettering University and his MBA from Columbia Business School.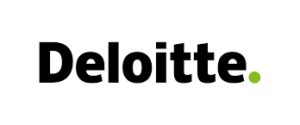 Deloitte provides industry-leading audit, consulting, tax and advisory services to many of the world's most admired brands, including nearly 90% of the Fortune 500® and more than 7,000 private companies. Our people work across the industry sectors that drive and shape today's marketplace — delivering measurable and lasting results that help reinforce public trust in our capital markets, inspire clients to see challenges as opportunities to transform and thrive, and help lead the way toward a stronger economy and a healthy society. Deloitte is proud to be part of the largest global professional services network serving our clients in the markets that are most important to them. Now celebrating 175 years of service, our network of member firms spans more than 150 countries and territories.